This Week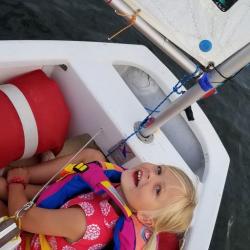 At Edgewood Sailing School, we do more than teach kids to sail. Our instructors—many of whom are current and former ESS students themselves—are role models for our younger sailors. They teach teamwork, responsibility, respect, and safety … while demonstrating how much fun it is to be skillful on the water. But access to that sort of mentorship is not available to everyone. Many kids, including in Edgewood and nearby neighborhoods, need tuition assistance in order to attend ESS programs and learn from our terrific staff. That's where you can help! We're trying to raise $3,500 this November, so we can provide continued youth tuition assistance in 2020.
YOUR CONTRIBUTION TO THE RICK MACNEIL SCHOLARSHIP PROGRAM HELPS US MENTOR A NEW GENERATION OF SAILORS!
Click on www.edgewoodsailing.org/donate
or mail a check to Edgewood Sailing School, PO Box 25641, Cranston RI, 02905. ESS is a 501(c)(3) non-profit entity, and your contributions to the scholarship fund are tax-deductible to the extent permitted by law.
Looking for the next generation of Edgewood sailors, thanks to your generosity!
---
© 2020 Edgewood Sailing School