This Week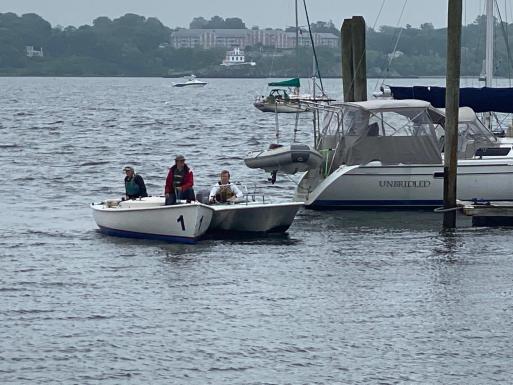 TIME FOR US ALL TO JUMP IN TO HAUL OUT –
Saturday Vols will meet for the next five Saturday mornings (Sep30...Oct29), from 9 am to noon. We will need your help as we begin the haul-out sequence starting this Saturday, September 30. We would like you to jump in and REGISTER for the Vols "class" so that we can keep in touch with you.
STARTING THIS SATURDAY –
Sep 30 - from 9am till Noon - meeting at the Sailing School area
Be prepared to be on the water; dress for the weather.
SOME TARGETS –
end of season inspections
remove the sails, sail covers, booms and sheets
unstep the masts and secure for storage
stow safety gear, leave anchors & rudders
FIRST TIME –
If this is your first time joining in, be sure to dress for the weather and for being on the water. You don't need to bring tools or have any special know-how to start. Mostly we need people willing to lend a hand. You can learn as you go. This is a free activity, and there is plenty for everyone to do. We hope to have 6-10 people each week. You do not have to be present for every work session to join in. More information about plans will reach you next week.
A THANK YOU –
Fall maintenance work can be thought of as a thank you to our boats for taking good care of us all season and as a gift to our future sailing selves next year.
See you Saturday morning!
Catherine and your friends at
Edgewood Sailing School
Adult Program
---
© 2023 Edgewood Sailing School