This Week
ESS ANNUAL SCHOLARSHIP DRIVE - 2020 – Looking for the lift – "Giving Tuesday"
Like many nonprofits, ESS is challenged every year to raise the money it needs. But with the continuing support that ESS enjoys from supporters like you, we are able to sail against those headwinds, tacking toward our mission of making sailing accessible on the Edgewood Basin.
In particular this year, THANKS TO ALL OF YOU WHO HAVE DONATED TO OUR 2020 MACNEIL-WESTCOTT SCHOLARSHIP DRIVE!
With your help, this year's scholarship effort has been a great success.
MAYBE YOU'VE NOT DONATED YET THIS YEAR? Please consider making a $10, $25, $50 or $100 donation today, on this "Giving Tuesday." Totally everything we raise in this drive will go to tuition assistance for kids in our sailing programs.
LET'S FINISH THIS YEAR'S SCHOLARSHIP DRIVE WITH A LIFT!
Our sailors will thank you!
To donate, click on www.edgewoodsailing.org/donate or mail a check to Edgewood Sailing School, PO Box 25641, Cranston RI, 02905. ESS is a 501(c)(3) non-profit entity, and your contributions to the scholarship fund are tax-deductible to the extent permitted by law.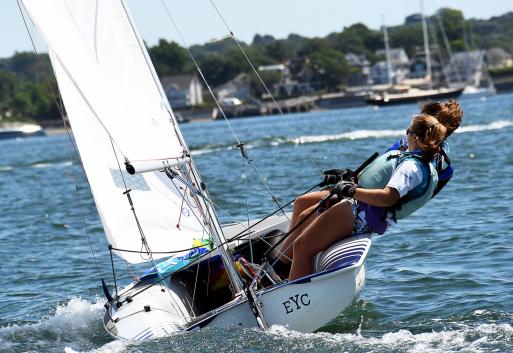 ---
© 2021 Edgewood Sailing School