MATCHING: 2022 MACNEIL-WESTCOTT SCHOLARSHIP DRIVE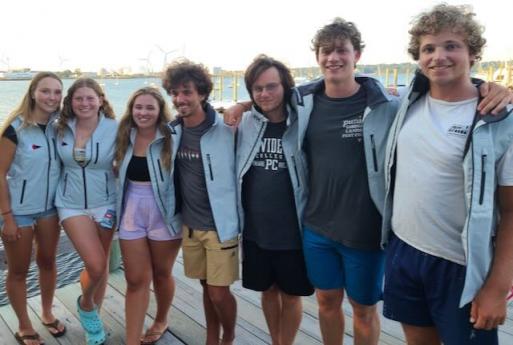 Matching
As we wind up Edgewood Sailing School's 2022 MACNEIL-WESTCOTT SCHOLARSHIP DRIVE, we want to remember the two outstanding individuals for whom our scholarship fund is named. Rick MacNeil and Jean Westcott were strong supporters of sailing at Edgewood, and each remains an irreplaceable presence in the Edgewood community. We are grateful to our friends who contribute to the MACNEIL-WESTCOTT SCHOLARSHIP FUND and, in doing so, add to the lasting contributions that Rick and Jean have made at the bottom of the hill on Shaw Avenue.
We are also pleased to announce that, once again, an Edgewood Sailing School donor has agreed to MATCH all contributions made to the MACNEIL-WESTCOTT SCHOLARSHIP FUND from now through the end of this week, Saturday, December 3. If you have not yet contributed this year, or if you'd like to make an additional contribution to capture the MATCH, please make a contribution this week and help us conclude another successful annual scholarship drive.
Your gift of $25, $50, $100, or more to the MACNEIL-WESTCOTT SCHOLARSHIP FUND will be used exclusively for ESS youth tuition assistance and will be MATCHED, dollar-for-dollar, if it is received between now and the end of Saturday, December 3. To donate click on www.edgewoodsailing.org/donate, or mail a check to Edgewood Sailing School, PO Box 25641, Cranston RI, 02905.
ESS is a 501(c)(3) non-profit organization, and your contributions to the scholarship fund are tax-deductible to the extent permitted by law.
---
© 2023 Edgewood Sailing School