This Week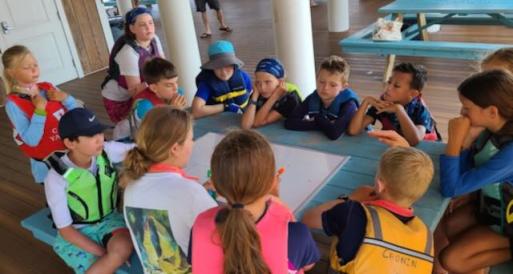 Around Edgewood Sailing School, a certain Youth Sailing Director can often be heard telling our instructors and students, "Hope is not a plan."
We at ESS are all planners. We teach our young students how to use planning to overcome anxiety and risk. This time of year, we are planning for the 2023 season. We have power boats in the shop for motor repairs. We're sending Optis out for the usual scrapes and dings to be fixed. And we are again turning to our friends to help replenish funds in the MACNEILL-WESTCOTT SCHOLARSHIP PROGRAM so we will have the money needed to award youth tuition scholarships for those families that need help with 2023 payments.
Please consider helping: Your gift of $25, $50, $100, or more to the MACNEIL-WESTCOTT SCHOLARSHIP FUND will be used exclusively for the ESS Youth Program tuition assistance.
To donate click on www.edgewoodsailing.org/donate,
or mail a check to Edgewood Sailing School, PO Box 25641, Cranston RI, 02905.
ESS is a 501(c)(3) non-profit organization, and your contributions to the scholarship fund are tax-deductible to the extent permitted by law.
---
© 2023 Edgewood Sailing School