Frostbite racing results for 12/27/2009


Sailors arrived to balmy, but blustery conditions with white caps and a provisional "No" from the race committee. In the time it took to suit up, the wind dropped a few notches,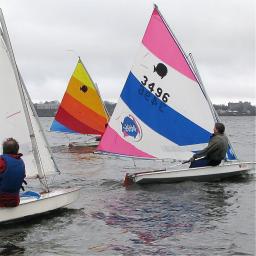 the RC gave "go-ahead", the sun made a cameo appearance between the clouds, the wind began clocking from SE to S, and sailors took to the seas!
Thanks to Nick and RuthAnn and Gary for helping with Race Committee duties today, to Gene and Sue for photos, and to Jonathan, PRO, for running the Fall series for the Frozen Few!
Winds SE to South, 12-15 Kts
Seas: Moderate
Temperature: 50°F.
Courses: T,T,G,T
12/27/2009
| | | |
| --- | --- | --- |
| DNC | did not compete | Did not attend the race or did not come to the starting area. |
| DNS | did not start | Sailed in the starting area, but did not cross the starting line. |
| DNF | did not finish | Started the race, but did not cross the finish line. |
| DSQ | disqualified | Finished but not scored, perhaps due to a rules violation. |
| RAF | retired after finishing | Voluntarily withdrew from the race after finishing, perhaps in response to a protest. |
---
© 2022 Edgewood Sailing School