FUNDRAISING PARTY TO WELCOME WARM WEATHER AT EDGEWOOD
The weather's finally yielding.
It's time to start thinking about summer, and Sailing.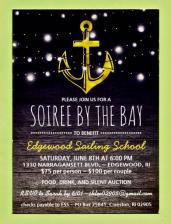 The first weekend in June, Edgewood Sailing School is hunting for support, and anxious to see friends, so we can all get back in the boats and smile. It's a soirée. Food, drink, music and silent auction to help raise funds for the School.
RSVP and JOIN THE PARTY:
June 8th Saturday, 6:00pm
over looking Edgewood Yacht Club
1330 Narragansett Boulevard
Cranston, RI 02905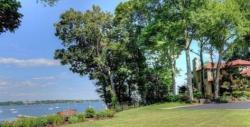 RSVP to Sarah, sklee02905@gmail.com
(or 401-742-7831)
.
$75 per person, $100 per couple – Payments at the door may be by check or credit card; also by check to ESS, at PO Box 25641, Cranston, RI 02905.
= = =
---
© 2019 Edgewood Sailing School