>>> HELP EDGEWOOD SAILING SCHOOL FIND A BIG SISTER FOR "PLUMB COMFY"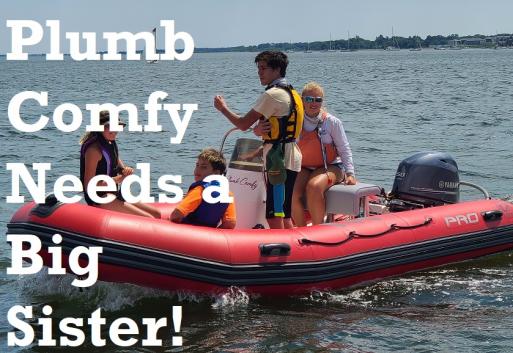 PLUMB COMFY NEEDS A BIG SISTE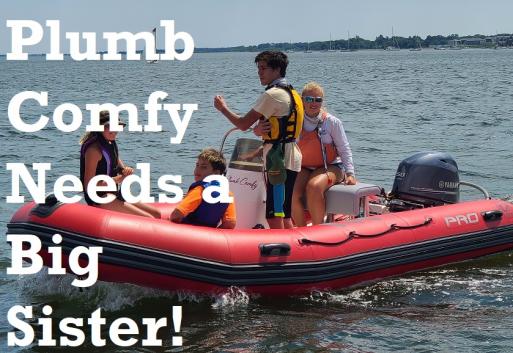 R! PLEASE DONATE TO OUR NEW BOAT PURCHASE TODAY!
In 2020, Edgewood Sailing School purchased a red Zodiac coach boat, now known as "PLUMB COMFY". This major upgrade to the ESS powerboat fleet has allowed our youth and adult sailing instruction classes to thrive over the past 4 seasons. But ESS needs a lot of coach boats to serve the many students in its Starter Sailor, Opti, C420, and adult Rhodes 19 classes, and our powerboat fleet is aging. So this fall, we are moving ahead with purchasing a second Zodiac—a "Big Sister" for Plumb Comfy. The new ZODIAC Pro-Chase 550 will be a few feet longer and a bit beamier than Plumb Comfy, she will carry a few more passengers, and she'll have more power with a Yamaha 70hp motor. It will be a terrific addition to the ESS powerboat fleet for the 2024 season. Several ESS friends have already made generous donations to help ESS make this major purchase. We hope you can join them by donating $50, $100, $250, $500, or more.

To donate, click on www.edgewoodsailing.org/donate or mail a check to Edgewood Sailing School, PO Box 25641, Cranston, RI, 02905. ESS is a 501(c)(3) non-profit organization, and your contributions to our new Zodiac are tax-deductible to the extent permitted by law.
---
© 2023 Edgewood Sailing School