Edgewood Sailing hosts WEEKEND FINALE before season ends
Hello Friends –
It's happened again: you've sailed all summer here at Edgewood, and now it's time for one big WEEKEND FINALE.
SATURDAY [join the BaySail] - space is still available.
Level 2 from 9:00-noon, then
afternoon PICNIC SAIL to Conimicut Light. It's like an "extended recreational sail". Spinnakers, for those who wish. Depart 1:30, return by about 5:30.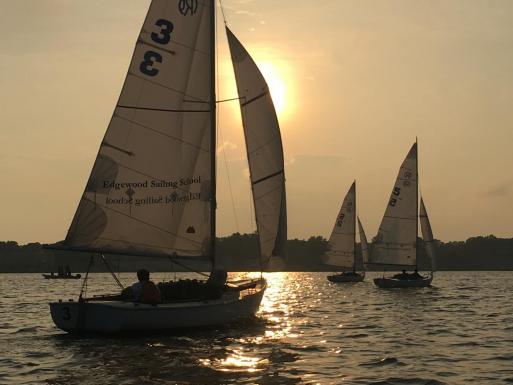 SUNDAY [join the Racing]
Level 2 from 9:00-noon, the afternoon SEPTEMBER RHODES RACING (with trophy) Open to ESS Level 1 "crew" and open to experienced "skippers", and open to others with "approval".
After racing: join Sailing School and EYC members for pizza on the Flag Deck.
---
© 2023 Edgewood Sailing School