Saturday Volunteers meeting at 2pm Saturday
Hello Saturday Volunteers,
Saturday Volunteers are meeting on Saturday Afternoon at Pelletier Welding. Aim for 2 pm-5 pm. Pelletier is near Shaw's and Ace Hardware. You will want to park either behind Pelletier near the Vet or at Shaw's and walk over at the crosswalk light.
On Saturday afternoon, we will be painting the bottoms of the boats and will continue to work on the keels, deck hardware, and rub rails. Dress accordingly. Blue paint has been known to cover more than just the boats.
Depending on who is on hand, there could be several teams, and some tasks may relocate toward the whalers at the club.
Meeting in the afternoon will also allow folks to participate in the EYC opening day ceremonies on Saturday morning with no danger of blue paint at the brunch!
See you there!
Cheerfully,
Catherine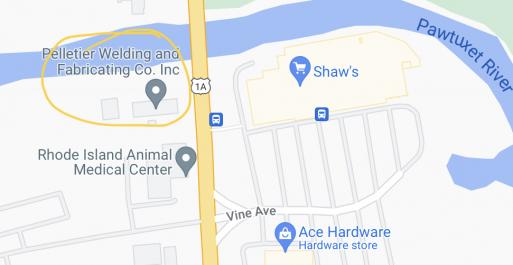 ---
© 2022 Edgewood Sailing School